Pavel Shuvaev: «For me, music is more important than women»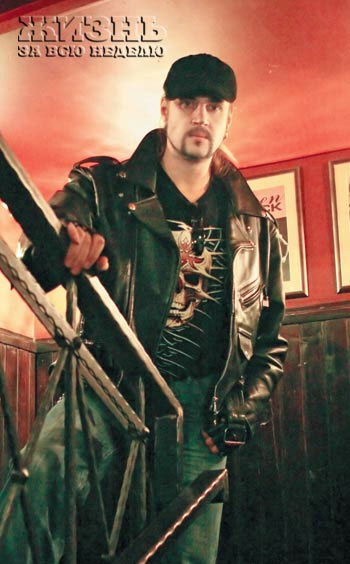 It is hard to say , what fascinates Pavel Shuvaev (Major Maysky from the TV series "Sled") more - acting or music . Neither one nor the other brings him a stable income , but the music - is one thing for which Pavel is ready to sacrifice relationships with women ...
- You consider yourself - musician or an actor?
- First and foremost, I consider myself a creative person. I have no diploma of higher education in acting. I have a degree in an economics and can not afford a second degree in acting, it is kind of expensive. At first, my passion for music did not go beyond the get -together with my friends. Our band was created in the year 1990. Now fans of the «OddisS» call our music - epic Russian metal. My acting career began with a modeling, then a drama school , then the stunt work, passion for fencing. Sometimes, I used to receive an invitations for specific roles. It was the same way with the «Sled». During the casting, I had to play a flirt ... in the morgue.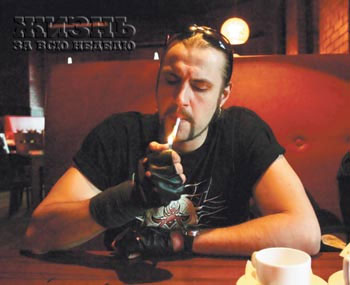 - Are you alone or you have a girlfriend?
- I have only work, work, work. I like my bachelor lifestyle. I can not devote enough time to communicate with a specific person. She will get used to me, but my head is full of other things: work, music , shootings, friends .
- Do you mean to say that your friends take presidency?
- The presidency takes my family: mother , brother . Friends are sacred. They are not numerous , but they are very dear to me .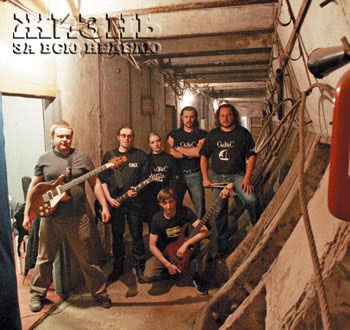 - Now your filming schedule is very busy, but what about before, did you have enough time for girls?
- I had a time, but had no money. After all, at -25 girl will not be fooling around with you on the boulevard, but there was no money to invite her to the bar. We could sit in my kitchen, I would play on the guitar for her, but after the while she'd be tired of it and would want to go somewhere.
- Relationships with women are not always simple. Men are afraid of women infidelities, but they do not see anything wrong if men do it. Are you able to forgive infidelity?
- No, not infidelity. But myself, yes of course, I'm a man. Well, what is infidelity? In my case it is not an infidelity, as such. If I want to cheat, it means that I want something else. It's not for fun, more like for distraction. I end one relationship before I begin another. A long-term relationship I have not had for several years. I don't promise to marry, so it's should not be any illusions. I have a responsible attitude to the family, and ... this is why I don't have it yet. But some day, I most definitely will. I want my future wife to be a good housewife, but a modern girls , unfortunately, just want a beautiful life.
Elena Malova
October 2007