Pàvel Shuvaev : i am interested in all sorts of roles . «Major Masky» - on the other side of the screen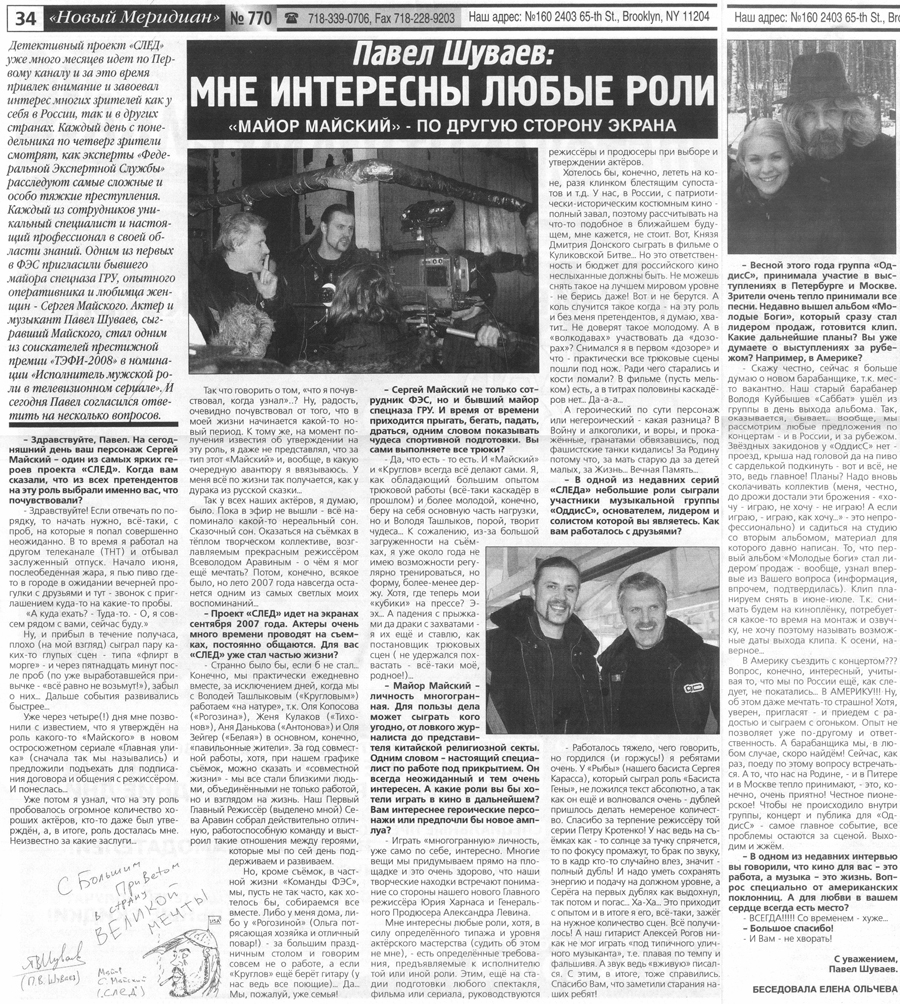 Suspense serial «SLED» is on the air for many month now on the channel 1. During this time it is attracted attention and won the interest of many viewers as the not only in Russia, but in other countries as well. Every day from Monday to Thursday, viewers watch as the experts of the «Federal Expert Service» investigate the most complex and serious crimes. Each member of is a unique specialist and a real professional in his field of expertise. One of the first who was invited to the in FES, was the former major of the GRU Spetsnaz, an experienced operative and the women favorite - Sergei Maysky. The perpetrator of this role is the actor and musician Pavel Shuvaev. He agreed to answer a few questions.
- Hello, Pavel. To date, your character, Sergei Maysky, is one of the most vivid characters of the serial «SLED». What did you feel, when you were told that of all the contenders for this role they chose you?
- Hello! If I would start from the beginning, then I should start by saying that invitation to the casting came completely unexpectedly. While I was working on another project, channel (TNT), and was on the well deserved vacation . Beginning of June. Afternoon heat. Somewhere in the city, I was I drinking a beer in anticipation of a night out with friends and then - the call with an invitation to come somewhere for a casting.
«And where shoul I go ? - There. - Oh, I'm next to you, and will be there in a few minutes.» Well, I arrived within a half an hour. Played a couple of some silly scenes (badly, in my opinion) - such as «flirt in the morgue». In fifteen minutes after casting, I forgot all about it. Thinking, «anyway I am not going to get it, as usual.» After that everything happened really fast.
Just in four (!) days, I got a call with the news that I was approved for the role of a «Maysky» in the new action- drama «The main piece of evidence» (that was the name of the serial at first ). I was offered to drive up to the signing of the contract and communicate with the director. And so on ...
Later I learned that a lot of good actors auditioned, but, finally, the role was given to me. It was big surprise to me.
So, «what did I feel when I heard the news».. ? Oh, obviously, I felt joy that in my life begins a new period . At the time I had no idea who that «Maysky» is and, in general, what I've got my self into. Sometimes I feel that everything in my life happens on its own, like a fool from a Russian fairy tale ...
I think, all actors in the serial felt the same way. Until we did not come out on the air, everything was like in some kind of unrealistic dream. Be on the set in a warm creative team, led by a great director Vsevolod Aravinym - I couldn't dream about anything better than that? Later a lot of different things happened, but I always will cherish memories of the summer, 2007.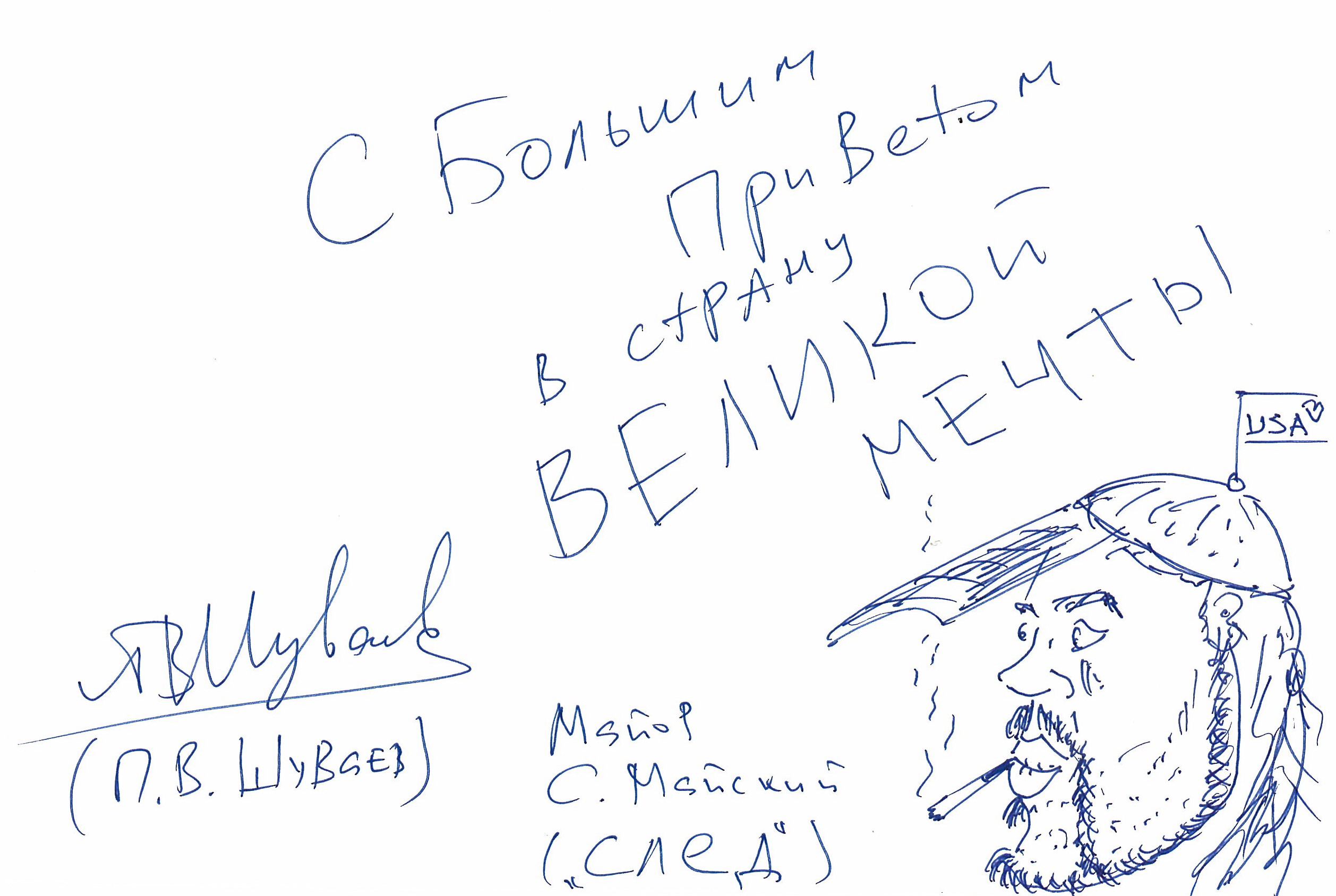 - «SLED» is on the air since september 2007. Actors spend a lot of time on the set, constantly communicating with each other. Did this project become a big part of your life?
- It would be strange if It did not ... Of course! we are almost on the daily basis ,with the exception of days when we Volodya Tashlykova («Kruglov»), work «on location». Olya Koposov («Rogozina»), Gene Kulakov («Tikhonov»), Anya Dankova («Antonova «) and Olga Zeiger («Belaya») mainly, of course, the «Pavilion residents». For the year of working together, although with our shooting schedule, I would say «living together» - we have all become close friends, united not only by work but also by view on a life. First Chief Director (emphasis added) Seva Aravin, found really excellent, effective team and built a relationship between the characters, which we still maintain and develop.
In private life «Team of FES» also gets together, unfortunately, not as often as we would like. Sometimes we meet in my house, sometimes in the house of «Rogozina», Olga is fantastic hostess and excellent cook! When we get together at the big holyday table, we do not discuss work. Especially, if «Kruglov» brings his guitar, all team is singing. So perhaps... Yes...we are the family!
- Sergey Maysky is not only fellow of FES team, but also is a former Major of the Special Forces GRU . And from time to time have to jump, run, fall, fight, and perform miracles of the sports training. Are you perform all those stunts by your self?
- Yes, this exactly how it is. «Maysky» and «Kruglov» always doing everything by themselves. Because I have a lot of experience in performing stunts (I spent a lot of years working as a stunt double) and because I'm younger, I take the bulk of the load. But Volodya Tashlykov sometimes works wonders ... Unfortunately, due to the heavy workload on the set, for about a year now, I do not have enough time to train. But nevertheless, I'm trying to uphold my body in the good condition. Although, my press is not what it used to be, I do all of the jumping, running and fighting by myself. Also, I am directing stunts scenes. Could not resist to brag, it's in my blood. (laughing)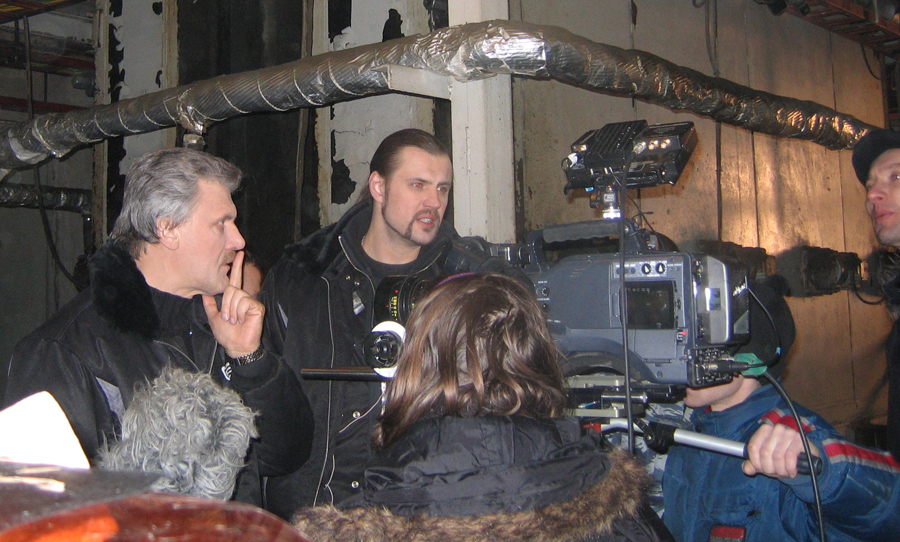 - Major Maysky - has a multi-faceted personality. If needed, he easily transforms into a clever journalist or a representative of the Chinese religious sect. He is a real expert on the work undercover. He is very unordinary and interesting person. But, what role would you like to play in the future? You would like to stay with heroic characters of would prefer new type of role?
- Play «multifaceted» identity, in itself, is very interesting. The best part is when we are able to come up with something interesting right on the spot, during the shooting, and, in my opinion, it is great that our creative discoveries are taking well by our new Chief director Yury Harnas and General Producer Alexander Levin.
I am interested in any role, but there are certain requirements for the performer of a role. For example, virtue of a certain type and level of acting. It is not for me to judge which role is for me and which isn't. Casting actor for a role is up to directors and producers of the play, movie or TV series.
I would love to fly on a horse, smashing villains with the shiny sword and etc. In Russia we experience shortage of with patriotic and historical costume film in nowadays. Therefore, I do not think, it would be reasonable for me to expect anything like this any time soon. Would be great to play Prince Dmitry Donskoy in a movie about the Kulikov Battle ...
But, the responsibility and budget for his kind of movie should be great, otherwise there no point to try even! Also, if this movie is destined to come out, there will be enough willing applicants for this role. Afraid they will not trust this role to the young actor like myself. Participate in projects like «wolfhound» or «Patrols»? I took part in the first «Patrol», as a stunt double. Most of the stunts that I did were taking out. Was it worth it broken bones and a time spend doing this? Half of the stunt doubles, who worked on the project was not in the credits... Yes -ah ...
A heroic character or indeed not - what's the difference? During World War II alcoholics, and thieves, and the lepers, rushed under the Nazi tanks with grenades. For the Motherland, mothers, for the elderly and a small children, for life itself... Eternal Memory ...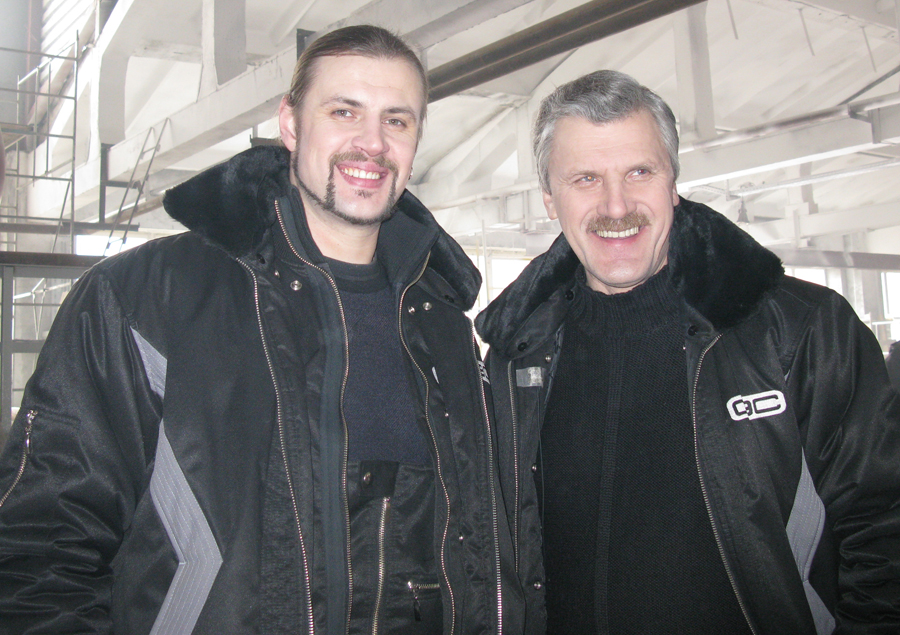 - Recently, in the «SLED», some minor roles «OddisS». You are the founder, leader and the vocalist of that band. How did you like to work on the set with your friends?
- It wasn't easy, but I am very proud of them. Our bass player Sergey Karass «Fish», played the role of the bass player Gene. He had some problems with the text, also, he was very nervous, and because of all that we had to take a lot of takes of the scene. I would like to thank the director of that episode, Peter Krotenko, for his patience. In the movie, if it is not one thing - it's another. Sun disappeared behind cloud, camera is out focus, something wrong with the sound, or someone accidentally got in to the shot. That means that scene have to be repeated by everybody over and over again. In order to be able to do so, we have to be able to maintain energy at the proper level all the time. Sergei gave out all his energy on the first take and than died... Ha Ha.. The ability to conserve the energy properly, comes with the experience. Finally, I was able to turn him on for the appropriate number of scenes. Our guitarist Alexei Rogov also straggled to play a «typical street musician», because it meant to float in tempo and tune. Eventually, we took care of that too. Thank you, for noticing the efforts of our guys!
- Last spring, band «OddisS» performed in St. Petersburg and Moscow. People warmly welcomed all the songs. Recently was released first album of the band. The album «Molodye Bogi» («The Young Gods») immediately became the bestseller, you are planning to make a video. What do you plan in the future for your band? How would you like to perform abroad? For example, in America?
- Frankly, my first priority, at the moment, is to find a new drummer. This position is vacant now. Our former drummer, Volodya Kuibyshev «Sabbath», quit the band on the day of release of the album. As it turns out, those thing happen. We will consider any proposals for the concert - and in Russia and abroad. «OddisS» does not suffer from a «star sickness». All we asking for is to pay our travel expenses, give us a roof over our heads and a beer with the sausages. But, that not the main thing to consider!
Plans? First of all, I need to rebuild the band. To be honest with you, I'm sick and tired from all that «I play what I want, and IF I want». To me it's unprofessional. And than I plan to start working on the second album. Material for the second album is written long time ago. The fact that the «Molodye Bogi» became a bestseller, I learned from you, honestly. However, that information turned out to be true.
As for the video, we plan to start working on it somewhere in June-July. Project like that would take some time. We are going to use film, because of that, editing and to do voiceovers. I do not want to set any exact dates. By the fall , probably ...
Concert in America??? That would be interesting, of course, especially since we did not been in many places in Russia. GO TO AMERICA! I'm really scared even to dream about it. Although I am sure, we will be invited. And than we'll come and perform with the fire in our hearts. Experience does not allow us to do anything less than that. We are responsible musicians. In any case, we will find a drummer soon. Worm reception by the audiences in Moscow and St. Petersburg is very heartwarming fact. No matter what is going on inside the band, audience for «OddisS» is most important thing. When we get on the stage, we leave all the problems behind.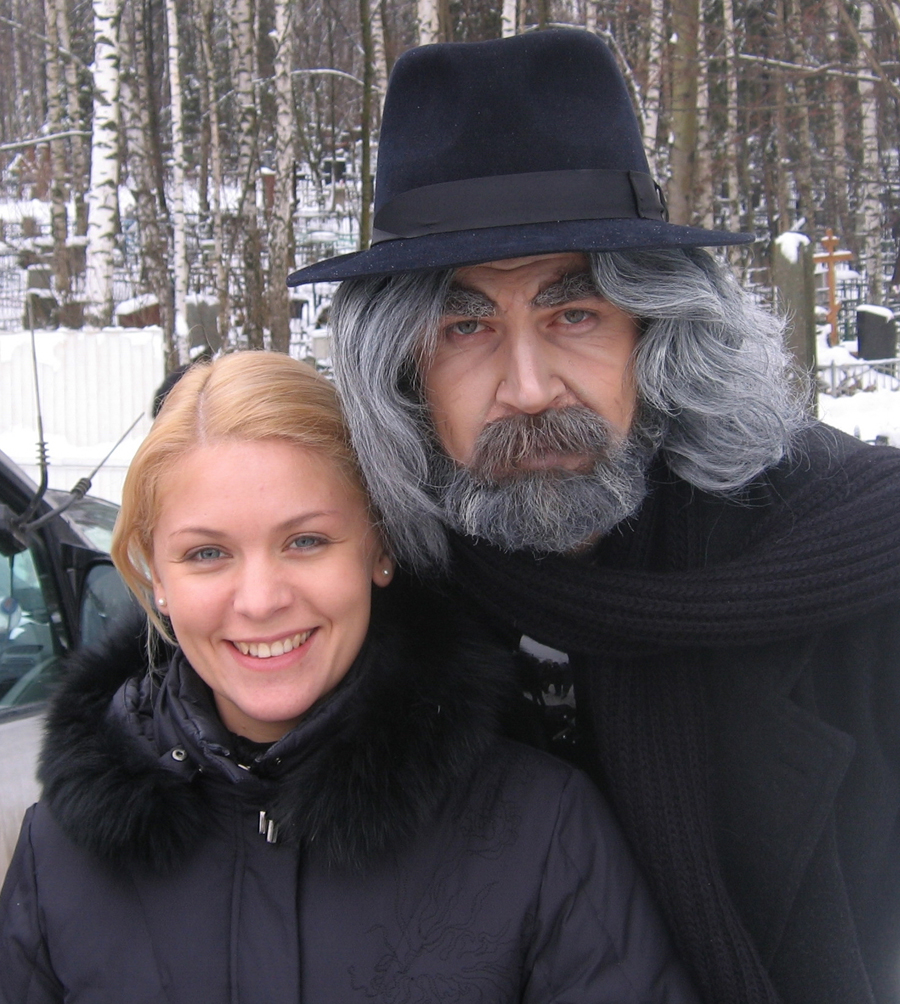 - In one of your recent interview you said that the movie for you is work, while music is your life. The question that women part of American audience would like to ask you - is there a place in your heart for love?
- ALWAYS !!!!! Unfortunately, it is not always a time for it.......
- Thank you!
- Thank you to you too! Best of health!
Sincerely,
Pavel Shuvaev
May 2008. Moscow.