About Pavel Shuvaev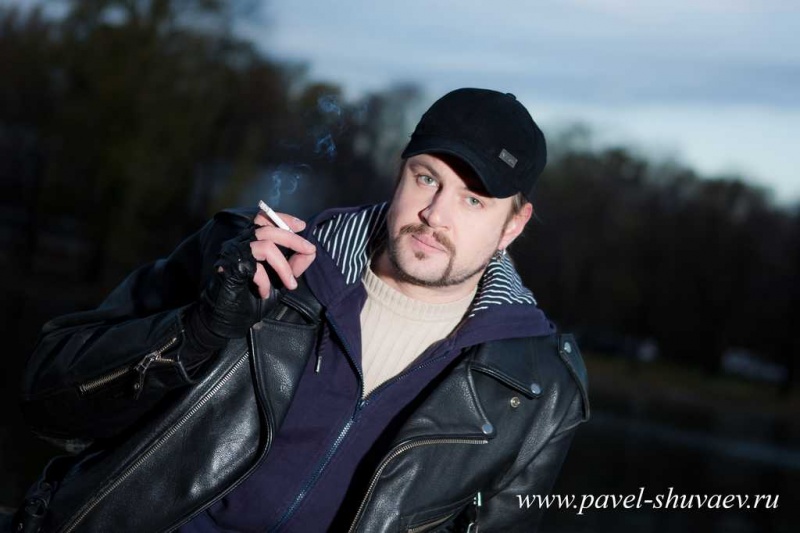 Pavel Shuvaev
was born on April 23, 1977 in Moscow, Russia, Pavel Shuvaev went on to graduate from Tchaikovsky Conservatory, where he studied voice and later, from Alena Rozhenko's theatrical school in Moscow. He then spent several years in the New Adam theater and in Sergey's Mikulskiy's show.
In 1999, Pavel assembled a group of like-minded musicians, forming the rock band OddisS, of which he is not only the founder, but the lead singer as well. In 2008, OddisS released their first album Young Gods, which was first performed live at a music festival of the same name in St. Petersburg.
Since 2002, Pavel Shuvaev has been acting in movies, television and various TV programs. He has worked with such directors as Andrei Konchalovskiy, Alexander Rogozhkin and Timur Bekmambetov. In 2007, he achieved wide recognition when he appeared in the nationally broadcasted TV detective series Track. According to several anonymous, online surveys, the charismatic hero portrayed by Pavel Shuvaev ranks number one on the list of the series' favorite characters.
Today he is juggling his acting career and practicing with
OddisS
, who is now recording their sophomore effort.
Filmography

«TRACK» (Major of the GRU, Sergei Maysky), Directors V.Aravin , Yu. Harnas , 2007- 2014



«CRUISE» (Eugene), Director I.Romaschenko , 2009 



«THE GAME» (biker), Director .A.Rogozhkin , 2008 



«TO UNDERSTAND, TO FORGIVE» from the series «Thirst for Love» (Vladimir Barinov) main director R. Ivanov,
dir. H. Zakarian , 2007 



«THE SILENT WITNESS» from the series «Negative» (artist -photographer) dir. Vladimir Basov (Jr.), S. Lopatuhina , V. Vinogradov , 2007 



«MOSCOW: USERS MANUAL» (various roles) 2004 to 2007 



«NIGHT WATCH» (one of the soldiers) dir. T. Bekmambetov, 2004 



«THE ATTORNEY» series «The main role» (actor, Vorobiev) , dir. I. Maksimov, 2003  



«HOUSE OF FOOLS» (soldier) dir. 

A.Konchalovsky, 2002   



Voting and discussion